Visual Longmen Precision Sticking Machine Manufacturer
作者:中制自动化   日期:2021-05-28 14:25   浏览:
  The electronics industry should use glue bonding. Due to the huge daily production volume, some machines are gradually replacing the manual production mode. The second is the product quality requirements. With the improvement of the level requirements, the general process has gradually met the production requirements, for example, the visual precision dispenser can dispense glue quickly on headphones.It is very helpful to control the glue precision and product quality.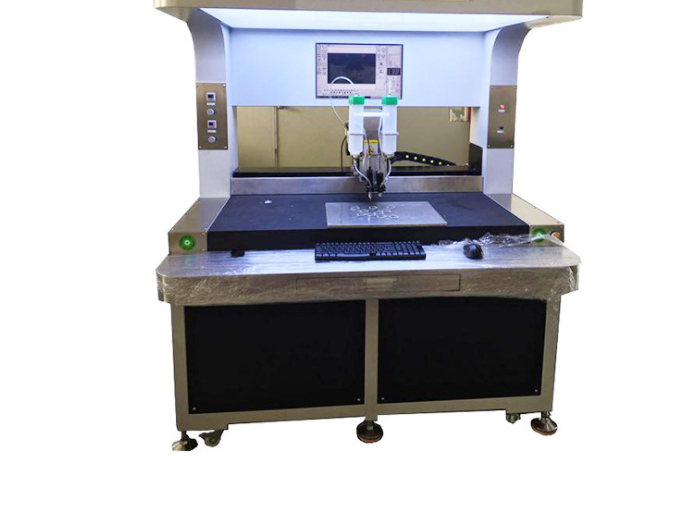 Features of visual gantry precision dispenser
  1. Visual recognition, dispensing positioning and precise control of the effect can be positioned without the need for therapeutic tools.
  2. Precision jet dispensing valve for fast dispensing and high stability.
  3. It has high precision, micro-level control and fast speed.
  4. It can achieve non-contact point glue and has strong adaptability in high and low uneven electronic products.
  5. Compliant with liquid point gum such as red gum, UV gum and tin paste.
  Selecting a visual dispenser must find a manufacturer, which can make precision dispenser or a factory belonging to its own R&D team is rarely said at present, or it is barren, basically belonging to the supplier, after all, the technical content of the demand is relatively high, and for the cost of capital, the average machine is about 120,000 pieces, the visual dispenser is about 100,000 pieces, a small car money.
  Manufacturing of visual precision dispenser Our company belongs to a factory, with independent manufacturers and independent R&D teams. There are two factories in Dongguan and Shenzhen, one in Dongguan and Shenzhen, one in Dongguan and the other in Shenzhen. Shenzhen belongs to the R&D team base. Due to the large number of technical talents in Shenzhen, Dongguan and technicians work separately to ensure the normal production and R&D of visual dispenser.
  If you need a visual precision dispenser manufacturer, please contact us by phone. You can visit the on-site factory to see our strength. You can also rest assured of docking and cooperation. Welcome to call us (Mr. Wang 13928403389).